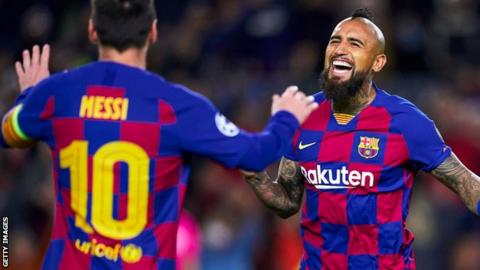 Barcelona midfielder Arturo Vidal says his former side Bayern Munich are facing "the best team in the world" in Friday's quarter-final and not "any old team in the Bundesliga".
Bayern are fancied to beat Barca when the only two previous winners left in the Champions League meet in Lisbon.
"I understand the pessimism but we are the best team in the world," Vidal said.
"The problem is that we don't always show it."
Both Bayern and Barca are five-time winners of the European Cup, with the Bundesliga Champions being huge favourites to win the tournament for the first time since 2013.
Barca have failed to inspire this season, losing La Liga to Real Madrid and leaving manager Quique Setien – appointed in January – already under pressure,
Meanwhile, Bayern were superb after lockdown to sweep to a eighth-straight championship in Germany.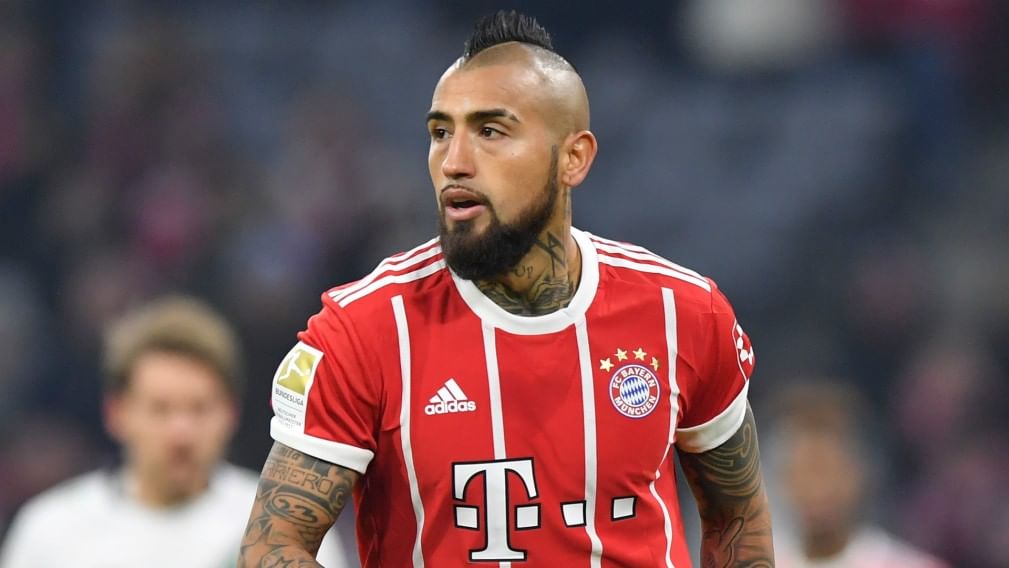 "Bayern will be confident but they must know that tomorrow they're not playing any old team in the Bundesliga, they're playing against Barca," Vidal said.
"We have Leo [Messi], we have the best players and we want to prove ourselves."
Bayern's main goal threat will come from Poland striker Robert Lewandowski, who has 13 goals in seven Champions League games this term and is four behind Cristiano Ronaldo's record haul in one season.
"Lewandowski is extraordinary, very dangerous, an insatiable goalscorer," Vidal said.
"It's going to be very difficult to stop him but it's impossible to compare him with Messi, who is from another planet.
"But you could say that Lewandowski is the best striker in the world alongside Luis Suarez."
The winners will play Manchester City or Lyon in the semi-final.
Source: BBC Sport