Tesla and SpaceX boss Elon Musk has responded after Bill Gates called his comments about the COVID-19 pandemic "outrageous."
In an interview on CNBC's "Squawk Box" Tuesday, the Microsoft co-founder criticized how Musk uses Twitter to voice opinions about the novel coronavirus outbreak, saying Musk's "positioning is to maintain a high level of outrageous comments."
"You know, he's not much involved in vaccines," Gates said. "He makes a great electric car. And his rockets work well. So, you know, he's allowed to say these things. I hope that, you know, he doesn't confuse areas he's not involved in too much."
Responding to one Twitter user who tagged him in a screenshot of the comment, Musk today replied: "Billy G is not my lover," seemingly a reference to Michael Jackson's hit song Billie Jean. He pinned the post to the top of his social media profile.
In a separate Twitter post Thursday, playing on criticism of "outrageous" comments, Musk wrote: "The rumor that Bill Gates & I are lovers is completely untrue." He replied to the post with a link to 1977 ballad "Sometimes When We Touch" by Dan Hill.
Earlier this month, Musk tweeted that Tesla is making mobile molecule printers as part of a COVID-19 vaccine being tested by German company CureVac. Reuters reported CureVac is making portable mRNA production units that are designed to be sent to remote regions to produce the vaccine candidate, if it is a success. Musk described the work as a "side project" that is "building RNA microfactories."
CureVac says mRNA is a biomolecule that can treat diseases and create vaccines. It claims to be the world's first company to harness mRNA for medical purposes.
As the novel coronavirus first spread across the U.S., Musk confirmed Tesla was helping with the manufacturing of ventilation equipment for hospital and health workers.
Musk has downplayed the danger linked to to the COVID-19 pandemic since tweeting in March that public panic about the novel coronavirus was "dumb." The same month, the billionaire CEO falsely claimed that children are "essentially immune."
He has repeatedly spoken out against stay-at-home orders in place to limit the spread of the virus, grabbing headlines with his call in April to "FREE AMERICA NOW." That stance led to a clash with California health officials, as Musk tried to reopen his car plant in the region and bring staff back to work before the state's lockdown had ended.
This is not the first time he has taken advantage of his Twitter profile to blast Gates, either. In February this year, Musk appeared to take issue with the news that the ex-Microsoft boss had purchased an electric car made by Porsche over his Tesla brand.
"My conversations with Gates have been underwhelming tbh," Musk tweeted, adding to jabs at other industry titans including Mark Zuckerberg and Jeff Bezos.
In his interview with CNBC, Gates criticized the lengthy waiting times for citizens to get results from COVID-19 tests, saying the current system is a "complete waste."
"You need to get it [the test result] back as soon as possible so that somebody can change their behavior, so they're not infecting other people," he said. "Our case levels are too high for contact tracing to work. Because as those numbers come down, I hope they will come down at some point, then that will kick in. But right now, this thing where you wait more than three days, sometimes seven days to get a test, nobody should pay $1 for that. That's insane. You need to prioritize."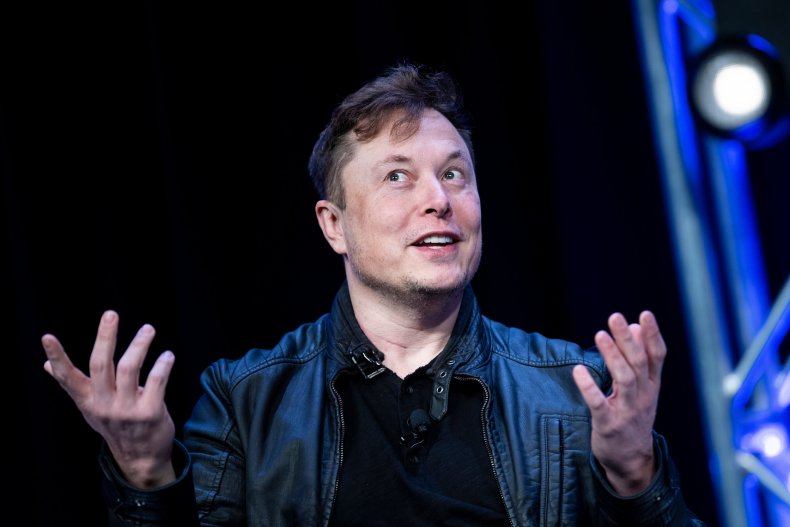 Source: Newsweek